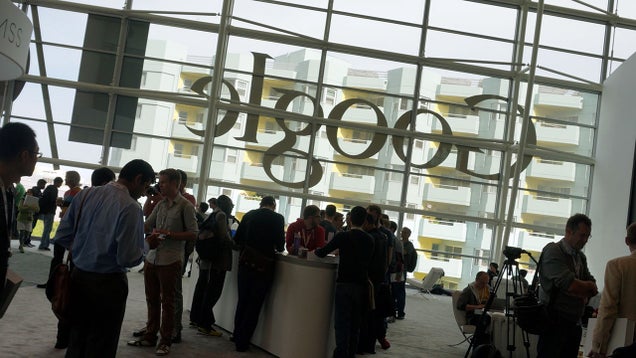 S
Google broadcast the I/O 2013 keynote live on YouTube today, giving a detailed peek into the latest updates to their various technologies across Android, Chrome, and the web as a whole. The I/O conference consists of a lot more than announcements, however, with displays showing off all kinds of technologies Google and third parties employ to make the web and mobile devices better.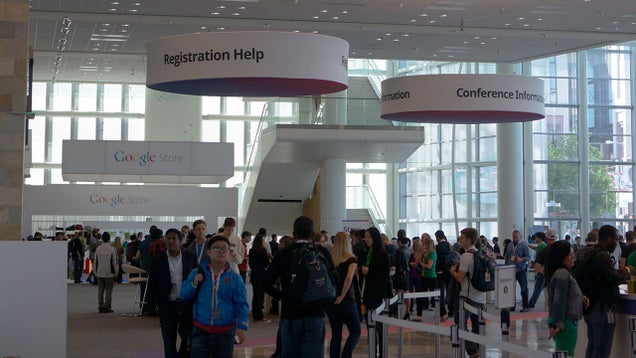 S

We registered on Tuesday to ensure we didn't run into any delays when getting to the keynote the next morning. Registration was super simple. You just checked yourself in with a QR code or confirmation number on a Chromebook and proceeded to the appropriate table to pick up your NFC-enabled badge. If you had an NFC-enabled Android phone, you could just tap it to the badge to get a variety of information. It also included personal data for I/O conference workers to confirm your identity.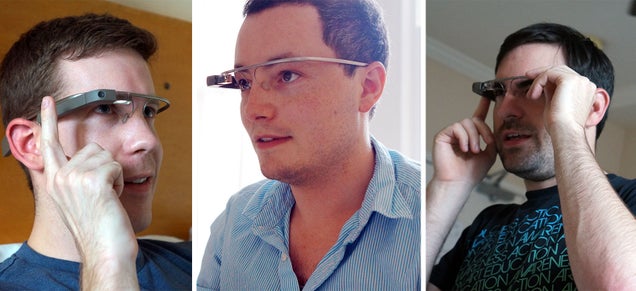 S

Whitson and I had a surprise visit from Pash at our hotel, who brought along his Google Glass. It's very interesting to watch someone use it because they're having a very specific experience, seeing something only they can see. It looks like they're rubbing their glasses but they're actually navigating an interface. When Glass talks to you, it uses the bones in your head to amplify the sound so it tickles a little when making noise.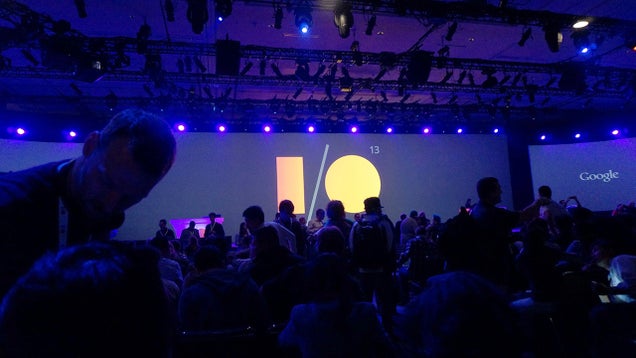 S

We woke up at 6:00 AM to get ready for the keynote and headed to the Moscone Center around 7:00 AM. From there we got to hang out in a press room and eat pastries while we waited for Google to escort us to the keynote room. After that, we waited outside the doors for a bit then went into the press area up front. It was a great view, and we were surrounding by some of the most enthusiastic developers I've ever met. People came from all over the world. It was really neat to see different development teams from so many different cultures.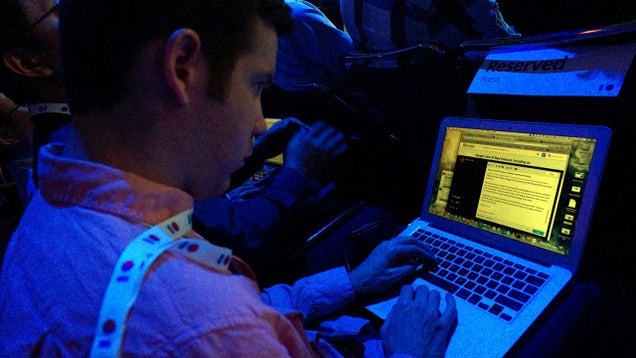 S

Despite Google's advanced technology, they still can't get Wi-Fi to work well in the Moscone main room. I was able to get a hotspot running on my Nexus 4, but Whitson and I couldn't use it at the same time. He needed to relay instructions to the other writers so he used the connection and I made due with the Wi-Fi when it worked. It gave me a chance to enjoy the keynote a bit more and take lots of pictures.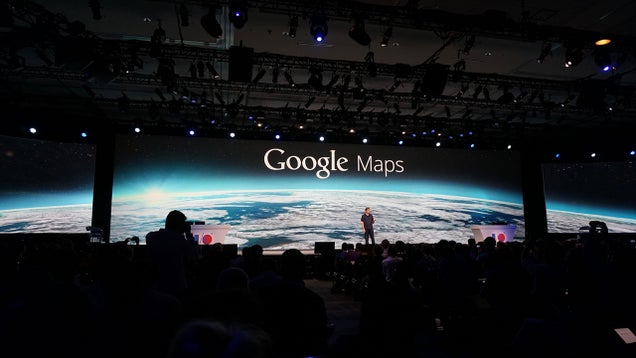 S

Google announced a lot of little things during the keynote, but Google Maps provided some of the best imagery.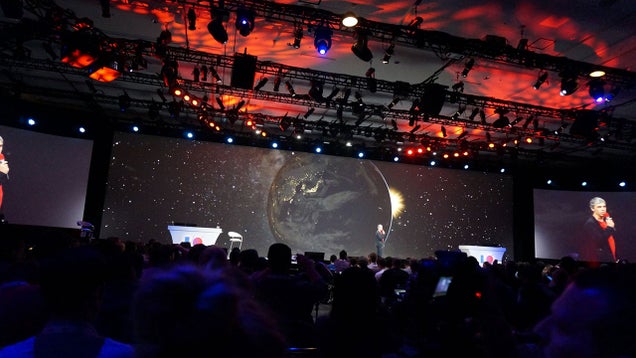 S

Larry Page came out to talk in front of one of the most stunning images.
S

For the first time, he answered questions live during the keynote. Naturally, Robert Scoble was first in line.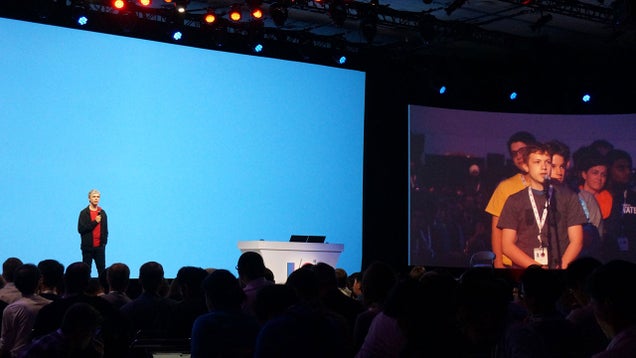 S

Two young people made it to the front of the question line. Google seems to be sponsoring a lot of young, intelligent developers. It's great and almost intimidating how smart kids are now.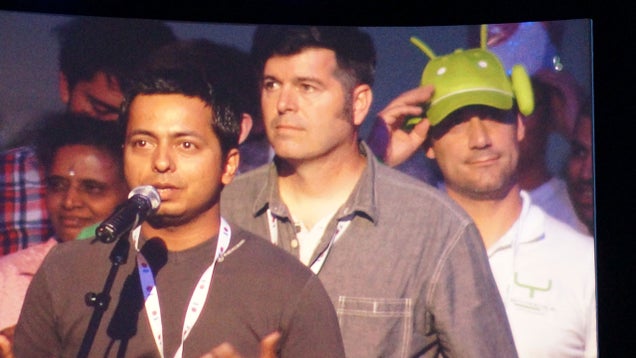 S

Also, this Jon Hamm look-alike.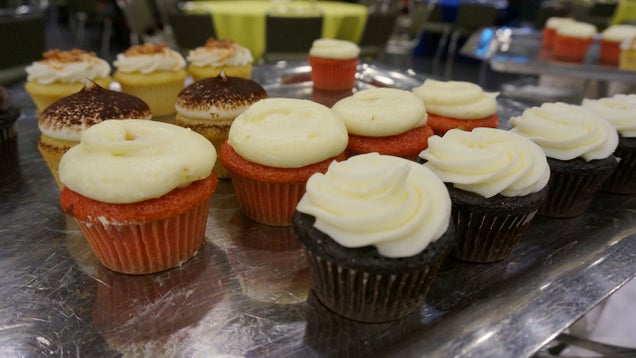 S

After the three-and-a-half hour keynote, we were all very hungry. Fortunately Google had lots of good food and excellent cupcakes.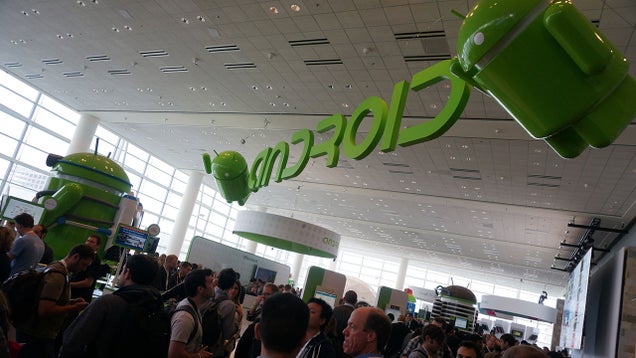 S

Beyond the keynote (and lunch) there were lots of awesome booths and displays. Everywhere you looked, you could find plenty of Android guys—including these flying ones.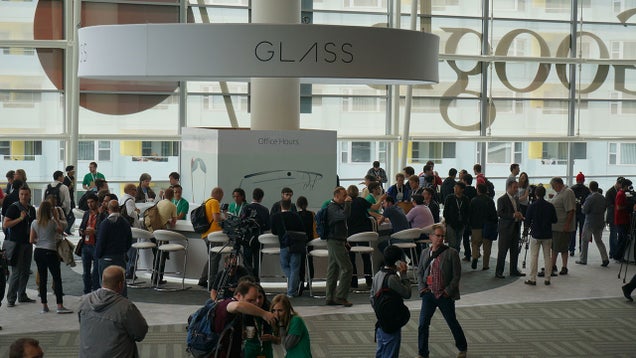 S

A big roundtable let people try out and learn about Google Glass.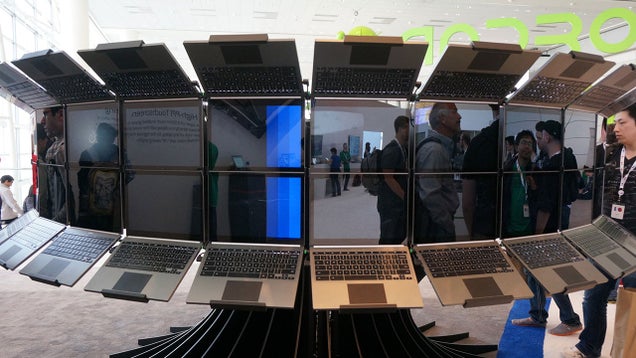 S

I'm not entirely sure what this Chromebook Pixel display was supposed to do, but it was interesting to watch.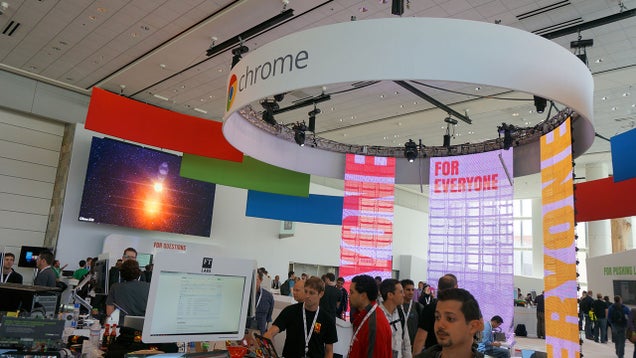 S

The Chrome display had all sorts of Chrome web app demos and developer resources.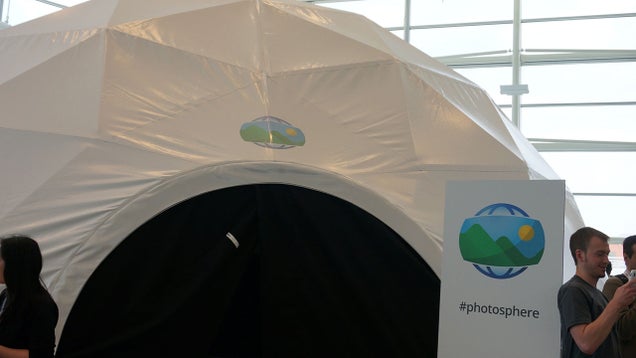 S

Then there was the photosphere, which displayed—you guessed it—photospheres!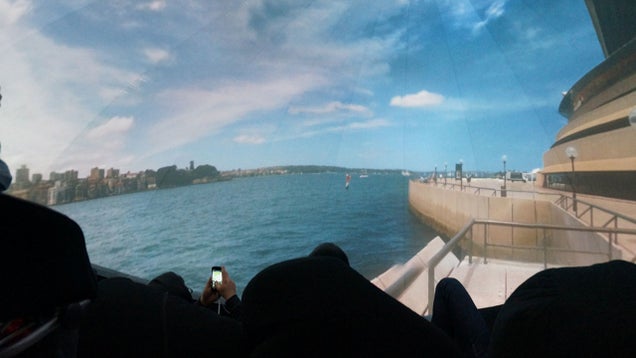 S

Inside you could watch different photospheres from various locations around the world.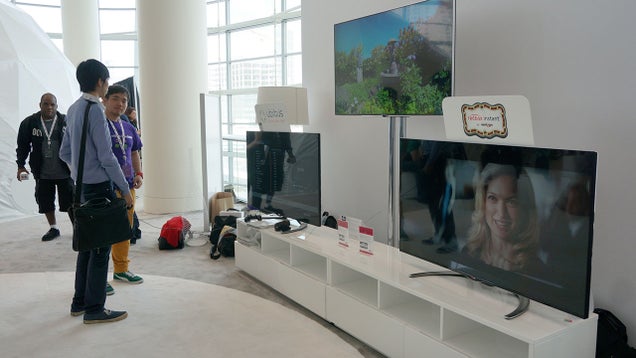 S

We were told to expect some Google TV updates but didn't really find any. It just seems a few new TVs are running the latest version we already knew about. No surprises here.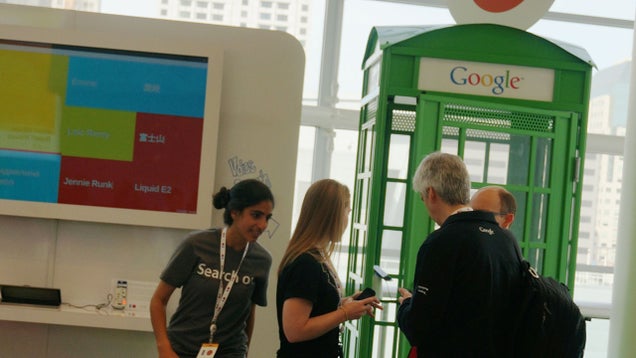 S

Although mostly just for display, this Google Voice Search Phonebooth was pretty awesome.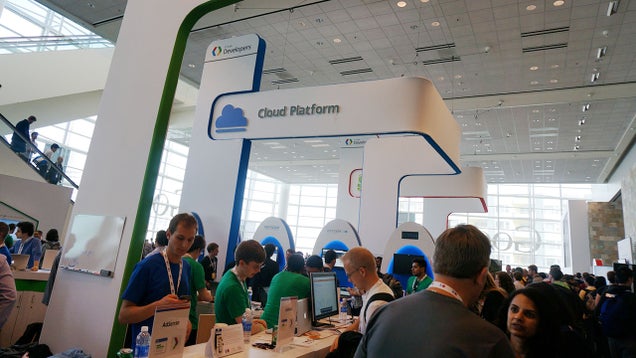 S

There were tons of other cool booths. This one was really fun to look at.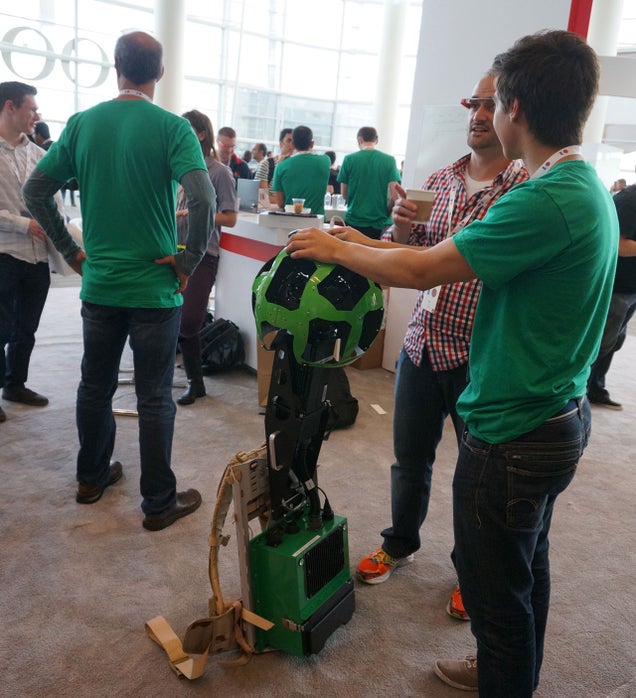 S

There were so many other things to see at I/O—too many to show them all. This Google Maps hiking bot was pretty amazing, though. They let people strap it on and see what it's like to map out a hiking trail for Google Maps.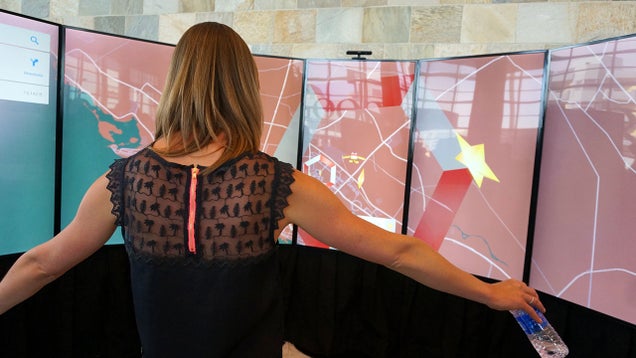 S

Lastly, this motion-tracking flying game was a lot of fun and reminded me of Pilotwings.
Beyond the booths were tons of sessions on the future of Android, Chrome, and the web. While not as outwardly exciting as the sorts of announcements that come out of I/O each year, some very cool technologies are coming that will make mobile devices and web apps significantly better. By 2014, the web, especially, should change for the better in some pretty amazing ways. If nothing really excited you at I/O's keynote today, stay tuned—some really great stuff is coming not necessarily from Google but the developers they help to create great things.
For more photos of I/O, check out the full Flickr collection.